https://www.youtube.com/watch?v=OkTAX7sV15g
Providing the 3 Key Steps (Program of Care) to Help Adults Reduce Pain and Improve Physical Function
Discovery
An Initial Assessment to discover problem areas for the patient, which are reducing peak performance.  These areas may include:  weak muscles, lack of flexibility, week core stability, and reduced motor program causing functional pain and problems.
Isolation.
Isolate the muscles, which are weak and tight and design a specific program to address these imbalances.  This will involve one on one treatment with a registered physiotherapist and without the use of unnecessary modalities (heat packs, and TENS machines) or physiotherapy assistance.
Specific Functional Program
Once the different muscle imbalances are addressed, it is imperative that the program of care include a specific dynamic step to mimic whats required to get back to functional goals such as sports, working out, gardening, etc.  This is the most important step and is most commonly missed by most practitioners.
Free Program
Sign up for your free video Program on How to Improve your Posture Through Exercises
Sign Up Here
Talk to a Physio First
Not sure if Physiotherapy is right for you. Please click and schedule a call and Eric will answer all the questions you have over the phone completely free!
Set Up Your Free Call
Ready to Book
Click here to set your appointment to implement your program of care immediately and get back to your functional goals quickly.
Book an Appointment Now
"Eric did a great job in creating an exercise program to get me back playing my sport pain free of pain. He really took the time to find and treat the underlying cause of my pain. The workouts he shared with me me have helped me return to playing my sport with increased strength and confidence. I would highly recommend Eric to anyone!"

Ross A
"Eric has a strong knowledge base and is a very effective communicator. He made it easy for me to understand what my issues were and how to remedy them. If you're looking for a confident and approachable professional, Eric is your guy. I highly recommend him!"

Joel R
"Eric runs a small, intimate clinic on Bloor, covnenient to parking and the Subway. He takes a very patient centric approach to working with his patients in order to understand the nature of their injury and then inform his treatment plan. I found his attention to detail a refreshing change from past experience. I would definitely recommend Eric."

Matthew S
"Eric did a great job to design an exercise program for my shoulder. I would recommend him to anyone looking for help with their injury. My shoulder is strong and pain free again."

Rick T
"Eric did a fantastic job helping me rehabilitate my shoulder. He utilized manual therapy and acupuncture along with a specific exercise program to get me back to my regular activities pain free. I would highly recommend Eric for any injuries."

Dave S
"Eric was very informative about my shoulder and he was able to construct an exercise program to help me return to my pre injury shoulder strength. I would highly recommend Eric. Great professional and a very nice guy."

Colin S
"Eric did an excellent job in helping with my lower back pain. He was very knowledgeable and he was able to design a program to help me get back to my regular activity level. I would highly recommend Eric for any injury related concerns."

Jeff T
"I've seen Eric many times over the years and can't recommend him enough. He's always professional, courteous and truly wants to make a positive impact. I can't recommend him enough."

Jeff M
"Eric really helped me to recover from a high ankle sprain. He put me on an exercise program which helped me to get my strength and range of motion back. Very professional. Would highly recommend."

R.A.
"Great experience, accommodated my schedule. Shoulder feels great. Thanks"

Marco S
I offer physiotherapy in the Old South area of London Ontario. I offer the experience, education and attention-to-detail required to help you achieve your goals. In my practice, I have seen the need to bridge the gap between rehabilitation and return to previous or enhanced physical state.
Learn More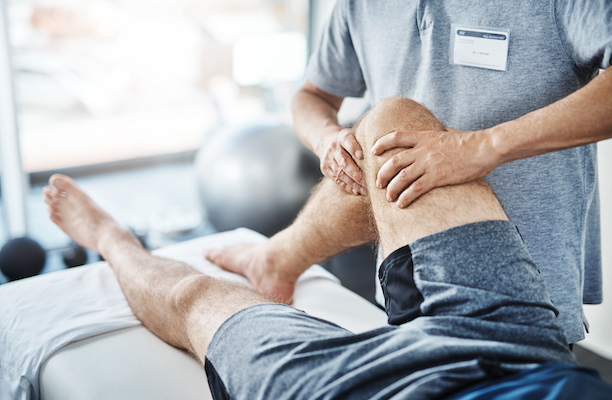 Percent of my time dedicated to you
Number of clients I've assisted
Treatments are flexible, convenient and save you time and money.
Contact Eric by Phone or Email to set up an Initial Discovery Assessment and begin your Program of Care.
ADDRESS
12 Briscoe Street East
London Ontario
N6C1W9
647-864-7823
erichammertherapy@gmail.comBOOK AN APPOINTMENT NOW